Fitlife Story Reenu
Geplaatst op 07-05-2019
Meet Reenu (33) from Kerala, India. Living in Holland since 2015 for her work as a Computer Science Engineer. Without knowing the city well or speaking our language, she decided to join our club and work on her personal health and fitness. We are very proud of her for making decisions far out of her comfort zone and for the effort she puts in to make it to the training sessions multiple times per week. It takes her multiple types of public transportation and a long walk to make it to the training. But there she is, every time, with a big smile on her face. Go Reenu!
"For a long time, I was thinking of joining some form of personal training that suits me as I knew a gym membership wasn't going to work for me. I needed to be encouraged along with professional guidance with the exercises. I found Fitlife Coach in Facebook and I thought I'd give it a try. Since I did not speak the language, I was a bit nervous and wasn't sure whether it will work for me. But the small group training was very pleasant, and everyone was really welcoming! There is no judgement, you can go at your own speed, everybody supports you and I got a lot of new friends."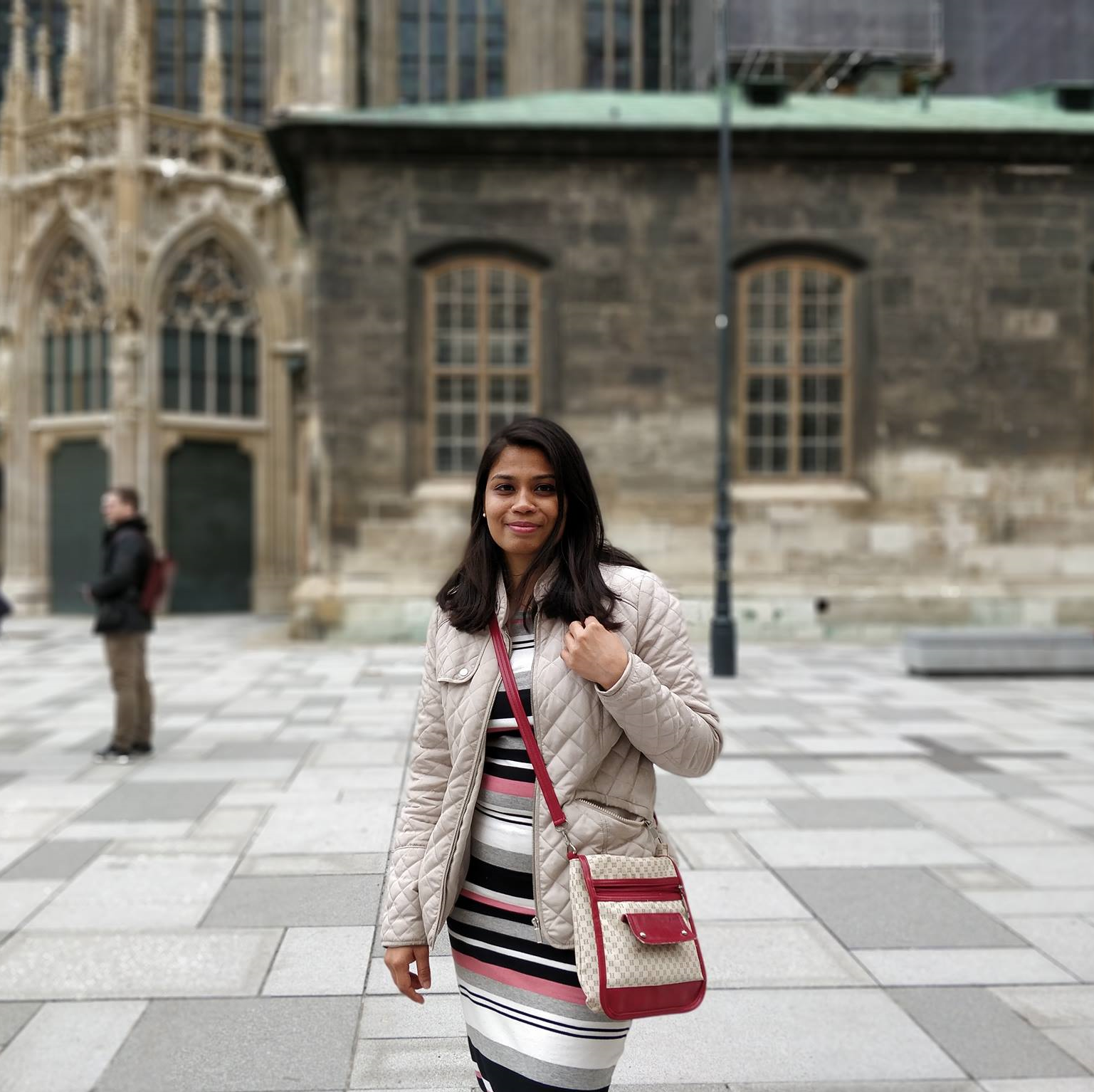 "The main reason for me to join fitness training is that I wanted to work on my health. For long, I wasn't really taking care of myself and did not have any exercise at all. My body fat percentage was high, and I was feeling lethargic all the time. I wasn't getting proper sleep and got headaches regularly. But after a few months of training, I am now getting much better sleep and reduced headaches, next to feeling more energetic. I also reached my goal of reducing body fat percentage. Now my goal is to stay fit and do more boxing! Boxing keeps me energetic, so I really love the kickboxing sessions."
"Also, I changed my eating habits. In the past, I never cared about what I eat. It turns out that the food I was eating was contributing to my sleep issues. I used to eat too much sugary food and sometimes when I was busy with work I didn't eat at all! My coach and the food app helped me to improve my diet. Now I am eating enough vegetables and fruits each day and have a balanced diet. For me this is the perfect way to go forward."
"What I like to tell people is that, it is never too late to start something new. You should take that first step. Don't hold back. At first you will feel the resistance, but you should push yourself to be there every time. It is the most important thing you need to do and then in the end you are going to feel good!"
Sportschool dicht? Dit zijn de beste opties voor 2021!
Door het Coronavirus stond in 2020 onze gezondheid en het hebben van een goede (mentale) weerstand op de voorgrond. Als we het nieuwe jaar fit, sterk en gezond willen starten dan zijn juist nu die goede voornemens (en vooral de goede acties) belangrijk. Januari is traditioneel een periode van gezond eten, sporten, fitness, diëten, a
Lees meer
Waarom Bootcamp geniaal is
Vanuit het Amerikaanse leger overgenomen door de fitnessindustrie en vervolgens bekend geworden over de hele wereld. Het heeft...
Lees meer
Archief